Dozens of questions? Static models? They're a thing of the past.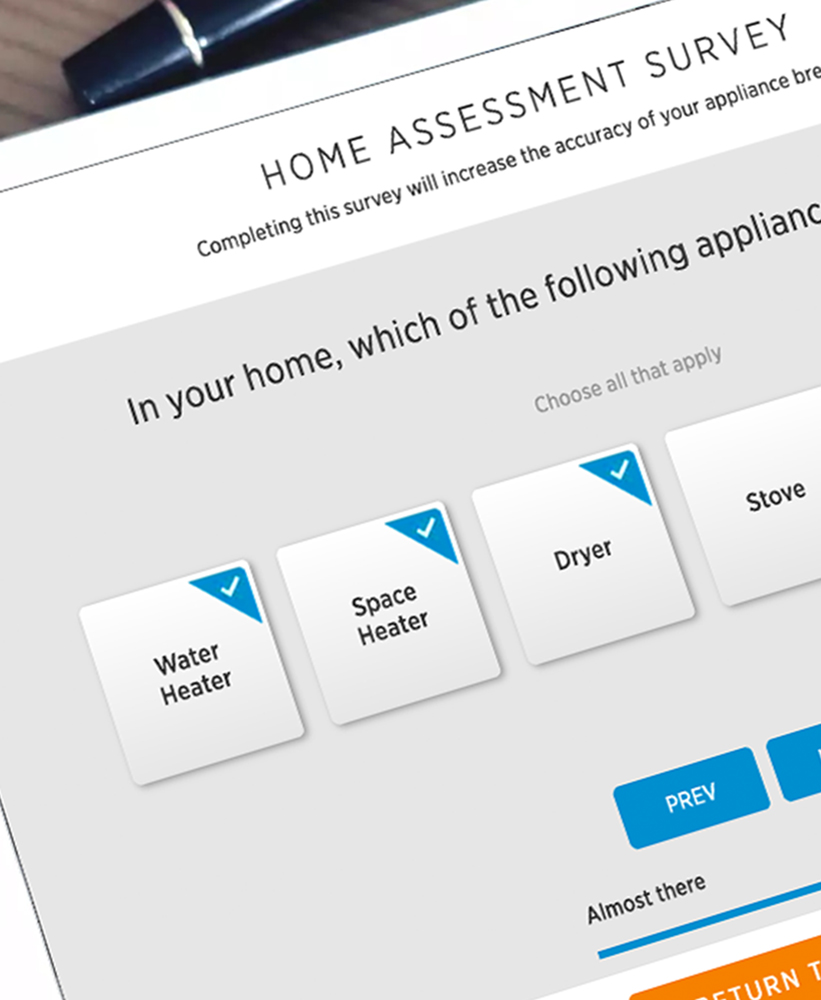 We start where others end.
Customers see personalized energy insights immediately - with zero questions answered. Homes audit completed increase 10x.
Increased Promotion of other programs
Increase participation via targeting by appliance usage and TOU. Contact us for a demo and case study on how we enhanced program uptake by 25% at one deployments.
Integrated field audit tool
Field auditors get insights that empower them to be knowledgeable and trusted energy advisors in the home and online.
Low Income
Current DSM programs are heavily focused on hardware and home improvements and therefore favor higher socio-economic groups and homeowners. Utilities must address low income segments to comply with regulatory pressure. Bidgely solutions are beneficial to ALL segments of the population. Bidgely's low-cost iHERs and targeting based on high usage and inefficient appliances enable utilities to target low- and medium-income homes with the highest ROI programs.
Non-behavioral DSM
Non-behavior DSM programs spend hundreds of millions of dollars on rebates without knowingwhich homes are the deserving homes based on usage of specific appliances. They can benefit greatly from AI-powered insights that target ideal homes. Only Bidgely's
Insights Engine
withpatented AI algorithms leverage any meter data (AMI or analog) to extract granular insights, making your customer data truly valuable for decision-making.