Board & Advisors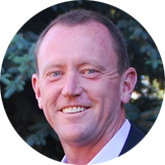 RICH BOYLE
Operating Partner, Khosla Ventures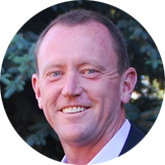 RICH BOYLE
Operating Partner, Khosla Ventures
Rich was the CEO and Chairman of LoopNet (www.LoopNet.com), the leading online marketplace for Commercial Real Estate (Nasdaq: LOOP) prior to its aquisition by CoStar Group (Nasdaq: CSGP) for approximately $900 Million in 2012. Prior to becoming CEO of LoopNet, Boyle was VP Products and Engineering at LoopNet from 1999 to 2001. Prior to joining LoopNet, Boyle was SVP, Product and Technology at Risk Management Solutions, the worldwide leader in catastrophic risk modeling. He joined RMS in its infancy in 1990, and stayed through the sale to DMGInfo before leaving in 1999.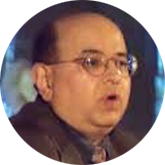 SUBODH BAPAT
Vice President and Distinguished Engineer, Sun Microsystems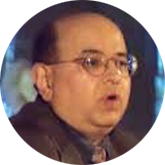 SUBODH BAPAT
Vice President and Distinguished Engineer, Sun Microsystems
Subodh serves as a strategic advisor, board member, and angel investor in several early-stage start-ups in the networking, data center, and energy efficiency verticals, and has been a Board Advisor to Bidgely from its earliest pre-founding stages. Subodh served as a Vice President and Distinguished Engineer at Oracle and Sun Microsystems. In his role as Vice President and Chief Technology Officer for Sun's volume systems division, Subodh drove technologies, architectures, standards and strategies for Sun's $5 Billion volume systems portfolio. He was also responsible for driving inorganic growth and successfully completed several acquisitions to round out Sun's technology gaps. In his subsequent role as "energy czar", Subodh drove energy efficiency targets and energy management architectures, tools and standards for all of Oracle's hardware, including microprocessors, servers, storage, virtualization, OS products and data centers. Subodh came to Sun following a 10-year career in the telecom industry, including AT&T Bell Labs, where he developed software systems for carrier wireless and broadband networks. Subodh worked on his bachelor's, master's and doctorate degrees in Computer Science at the Indian Institute of Technology, Bombay and Syracuse University. Subodh is a published author of two books, holds 16 patents, and is a frequent keynote speaker at industry conferences.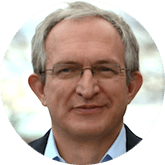 HERVE TOUATI
Managing Director, Rocky Mountain Institute (RMI)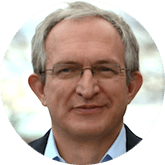 HERVE TOUATI
Managing Director, Rocky Mountain Institute (RMI)
Hervé Touati is Managing Director at Rocky Mountain Institute (RMI). He focuses his work on disruptive business models and technologies in the electricity sector and mechanisms to accelerate the adoption of renewable energy by large corporations, such as the Business Renewables Center (BRC) and the Sunshine for Mines initiatives. Hervé is also Chairman of Black Bear Energy (BBE), a for-profit spin-off of RMI acting as an owner's representative for Institutional Real Estate Investors in distributed energy. Outside RMI, he is an advisor to Greentech Capital Advisors and cleantech startups in Europe and North America. Hervé held several senior positions at E.ON, Germany's leading utility. He was global MD of the solar and biomass businesses at E.ON Climate & Renewables. He founded and was the first CEO of E.ON Connecting Energies, E.ON's distributed energy business. E.ON received the prize of "Best European Greentech Company" in 2013 for his work. Earlier, Hervé served as a leading expert for the energy sector with McKinsey & Co. Hervé received a M.S. in Mathematics from Ecole Normale Supérieure, Paris and a Ph.D. in Computer Science from U.C. Berkeley. In his early engineering career, he authored more than 20 technical papers, was recipient of one IEEE Best Paper Award and one US patent.