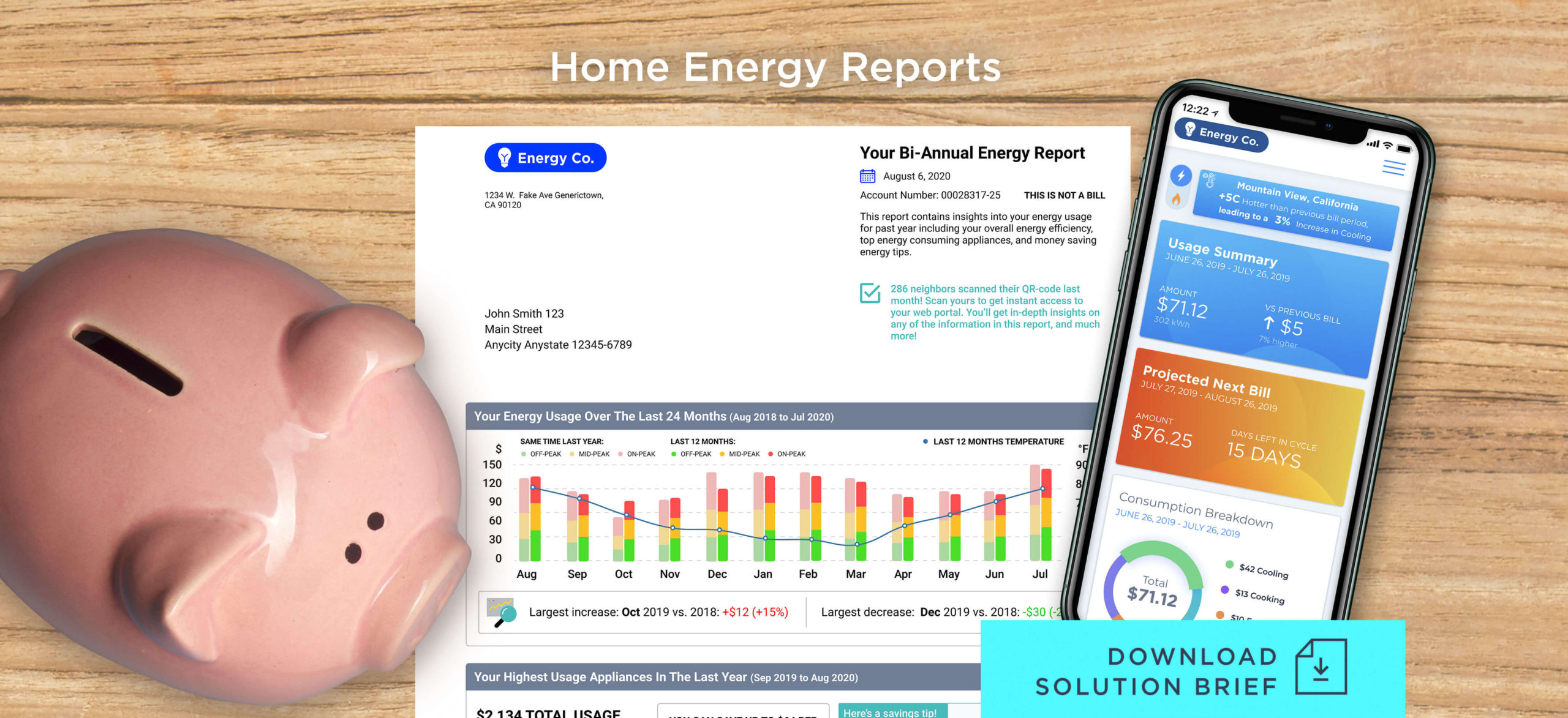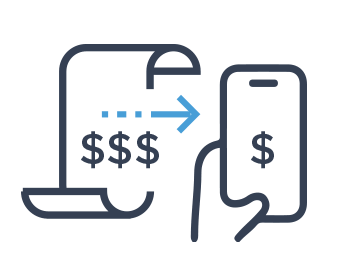 Cost Effective Savings
Transition from 100% paper
programs to digital-first
Programs delivering cost
effective savings at 25%
cost reduction post
transition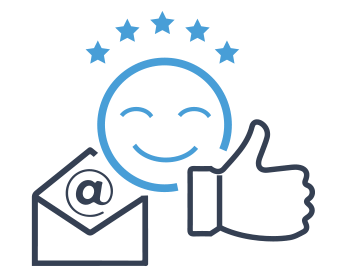 Higher Customer
Satisfaction
Build holistic customer
experience with 45%
open rates and 95%
thumb up ratings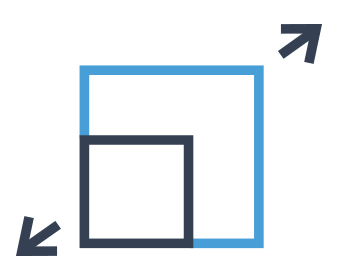 Scalable to All
Customers
Expand treatment
populations by more
than 40% at no
additional cost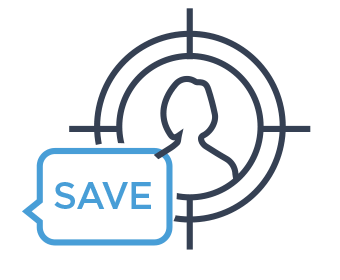 Higher Digital
Savings
Our ability to deliver
faster ramp up times
and more targeted
messaging has resulted
in 2x times more savings
in peak months
Home Energy

Digital

Reports

Bidgely's digital HER program is omni-channel with email, SMS, web and voice capabilities. Insights are delivered by our next best interaction engine that covers a wide library of insights and recommendations depending on utility objectives. In addition to $1-2 energy savings we've seen a 50% high bill call reduction for customers receiving alerts, 50% increase in online audit completion and 100% increase in the sale of non-commodity products.
Appliance Breakdown Alerts
Electrification Alerts
Decarbonization Alerts
Budget Alerts
High Usage Alerts
Appliance Inefficiency Alerts
Rate Plan Optimization & Enrollment Alerts
TOU and Peak Period Alerts
Solar Generation Alerts & Promotions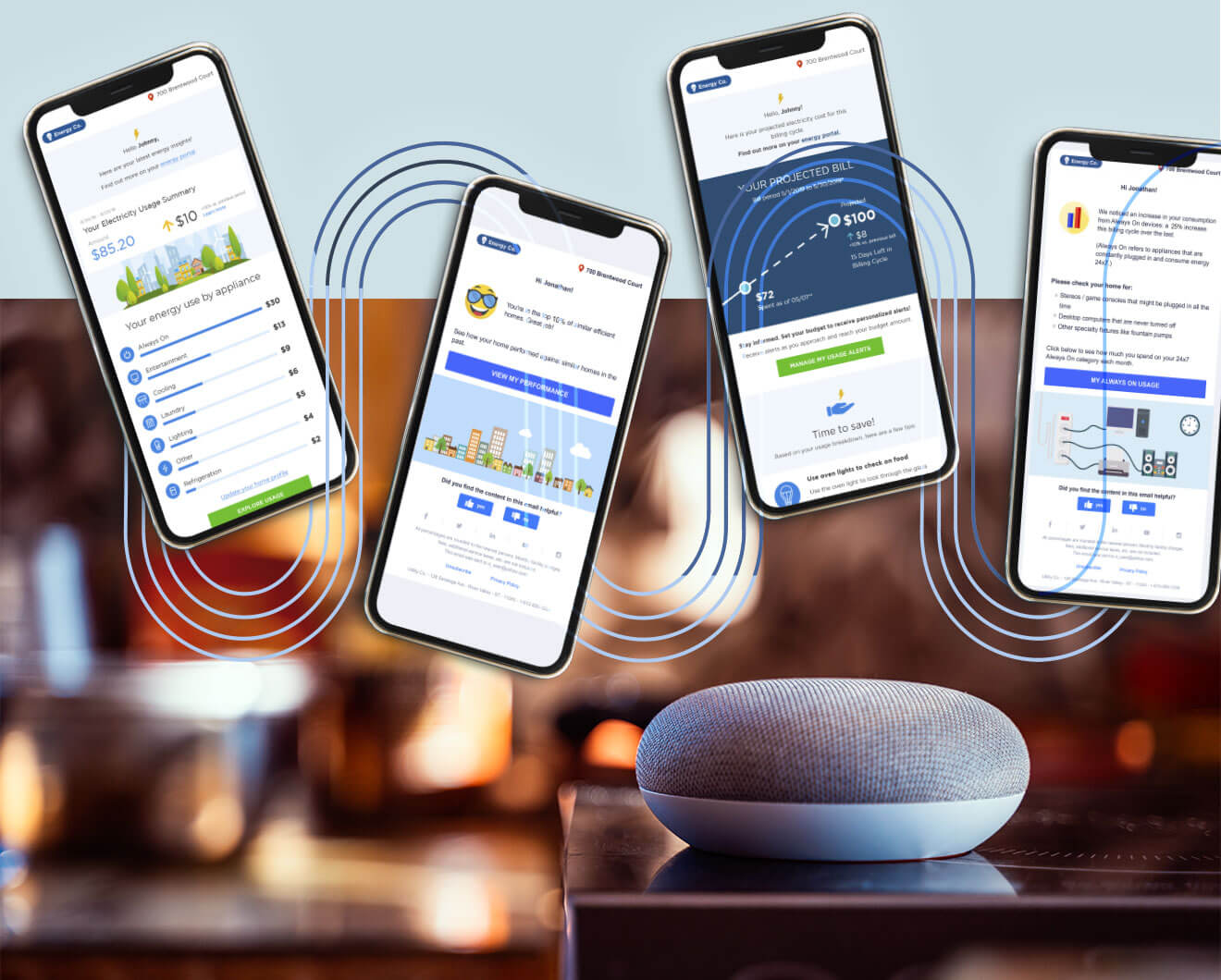 Home Energy

Paper

Reports

We've designed a fresh dynamic paper journey in which customers receive three different types of reports, twice a year, including a Bi-Annual Report, Community Report and Seasonal Report.
Within each report, modules featuring personalized next best interactions guide customers to the optimal rate plan and identify high usage categories like lighting, heating, or a new appliance like EV charging.
Equipped with a more accurate and specific assessment of their energy usage today, customers are empowered to take action on their best savings opportunities with helpful monthly challenges to motivate them to save.
Paper reports are delivered at cost for utilities, saving money and achieving on average 2% energy savings for both electric and gas customers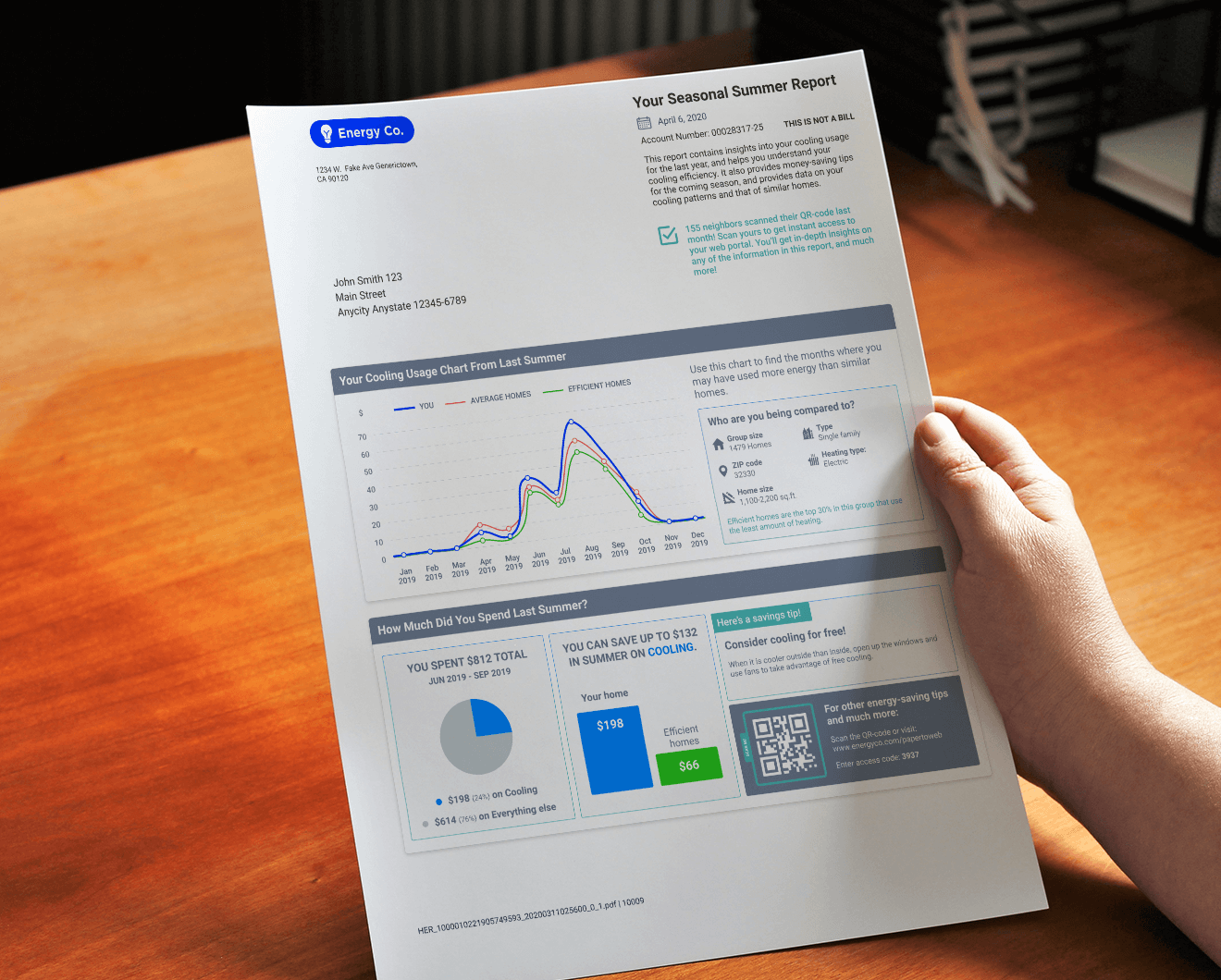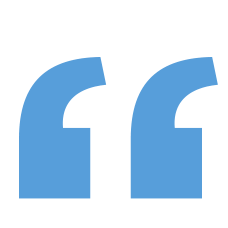 "We were searching for the next wave of customer engagement and a way to drive customers toward a digital, two-way dialogue with us."
— CLAY MONROE, DIRECTOR OF ROCKY MOUNTAIN POWER CUSTOMER RELATION